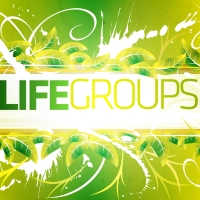 FALL LIFE GROUPS KICKING OFF
By Pastor Mark Geer | September 16, 2015
New Fall Life Group Book Study ~ "Crazy Love"

Fall is here! That means Life Groups are kicking off again starting September 27, 2015. If you find yourself desiring to build some meaningful friendships and spend some time enjoying a great small group discussion then you will really enjoy connecting with one of our Life Groups.

This fall we will be exploring the book "Crazy Love" by Francis Chan. It is a wonderful challenging book concerning the Christian life and what it means to truly be a Christ Follower in today's world. Books are $11 each and can be purchased through the church or you may also download it for FREE on the Amazon Kindle App.

We have three groups meeting this fall. You are invited to join one or more as your schedule allows. The first two groups will be doing the book study while the Extended Family group will be focusing on a general Bible study. Here's a preview of our leaders and where the groups are meeting:

Group Name: Group Host: Meeting Time: Location:
Spiritual Journey Pastor Mark & Every Other Sunday 6:00 pm 225 SW 3rd Ave
Michelle Geer Starting September 27, 2015 Oak Harbor, WA
(360) 606 – 6848

Young Adults BJ Goolsby Every Other Sunday 6:00 pm 319 SW 3rd Ave
(360) 770 – 2387 Starting September 27, 2015 Oak Harbor, WA

Extended Family Tom & Jean Goolsby Every Friday Night 7:00 pm 4026 Benedict Lane
(360) 675 – 7335 Year Round Oak Harbor, WA

You will be glad you connected with one of these fine groups. Have a super time!

Back