Message Series: King David - The Warrior King
By Pastor Mark Geer | August 7, 2016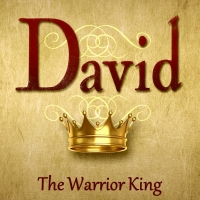 King David ~ The Warrior King

King David was known as Israel's greatest king. There was no king quite like him ~ nor given the amount of coverage, detail, and attention as king David, whose story begins in 1 Samuel 16 and runs through all of 2 Samuel and into 1 Kings 2:11 (as well as being chronicled in 1 Chronicles 11-29).


The Psalms also tell of his deep inner thoughts, struggles, and moments of despair like an open diary. They capture an intimate picture of his rejoicing heart, his spirit of worship, and the great measure of his gratitude and thanksgiving, not to mention his faith, trust and complete dependence upon the Lord.

David was a leader, a warrior, and a man who walked with God. He wasn't perfect. He had multiple failures. He struggled at times with his own sense of worth and ability. But still he overcame and conquered with the help and anointing of the Lord.

Wouldn't you like to live a life that is characterized by King David's relationship with God and his heart after God? You can!
1. God is interested in you ~ your life, your character, your progress.
2. God has plans to use you ~ to involve you in His grand design.
3. God has an anointing for you ~ to place His Spirit upon your life.

Join us for this message series through August and September as we look at the life of King David and discover why he was called "A Man After God's Own Heart!"


Back