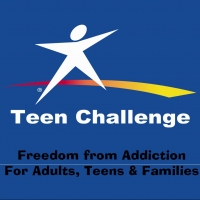 WOMEN'S TEEN CHALLENGE PRESENTATION - Sunday, October 4th 10:30 am
By Pastor Mark Geer | September 16, 2015
Women's' Teen Challenge Ministry

We hope you will join us Sunday, October 4th at 10:30 am for a powerful presentation by the Graham Women's Teen Challenge team. The Ladies from this center are recovering from painful life addictions and heartaches and bring amazing testimonies of God's grace and His ability to miraculously turn lives around!

Here's a snapshot from their ministry page:

"Are you tired of being caught in a cycle of trying to do good and failing? Do you feel as if there is something better for you then the life you are currently living and need someone to believe in you again? Maybe you love the Lord but find yourself facing some life controlling issues and there seems to be no hope for freedom? Or maybe you have never even encountered God and want help and are willing to try anything at this point? Adult & Teen Challenge is that place. We are a 12-16 month program that fosters a relationship with Jesus Christ our Lord. We will help you to uncover the issues that have led you into addiction and walk with you through the healing process of letting go of the past and stepping into the new life that the Lord promises you. We will help you step out of regrets and shame and accept the love that Jesus offers you. We will teach you to walk in the grace that Jesus offers you and have the courage to step into a new life with Christ. If you are willing to be honest and admit that you cannot do this alone and you are broken and ready for God to step in then please call us today (253) 846-0888 and set up a time to talk with the intake coordinator."

You don't want to miss this remarkable service. Pack some Kleenex. Bring a hot dish and a salad or dessert as well if you would like to join us after the service for a potluck dinner with the Teen Challenge Ladies!

Back